GSS Client Testimonials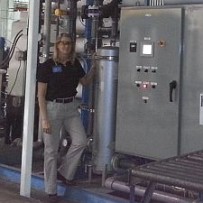 While we at Green and Sustainable Services could sing our own praises, we prefer to let our clients do it for us! Below are testimonials from our satisfied clients, along with our letters of recommendation. If your company or organization is seeking professional water treatment solutions, we hope our clients will help you realize that GSS is your best choice…
Burton L. Johnson, P.E, Project Manager, Michael Baker Jr., Inc.:
"Ms. Smith is exceptionally capable at helping communicate complex engineering
information and data in a manner that is easy for the general public to understand."
Matthew Martin, CESSWI, Director of Environmental Compliance, McGuyer Home Builders, Inc.:
"Charlotte Boehm Smith, GSS CEO and staff sincerely strive to provide
superior customer service by meeting project timelines and coming in on and/or below
budget projections."
Marc Patry, M.Sc., Vice President of Operations, BPR CSO:
"I recommend GSS to any firm needing a diversified and capable Civil Engineering, Environmental
Engineering, Green and Sustainability professional services provider."
---
Click here to view GSS' Letter of Recommendation from Upstate University of New York
---
We have been given permission to publish this letter of recommendation from Matt Martin, Senior Vice President with the Environmental Management Group, LLC in Corinth, Texas:
Dear Prospective Green and Sustainable Services' Client:
I am writing this letter of recommendation for Green and Sustainable Services (GSS). For many years, GSS has worked with Environmental Management Group (EMG) as our Environmental Engineering and Sustainability Services Consultant. Under Ms. Charlotte Boehm Smith's (Chief Executive Officer) guidance, GSS preforms Low Impact Development (LID), Smart Growth, Green Building, and Storm Water Management oversight for EMG. GSS' LID efforts incorporate best management practices, erosion and sediment control methods and green infrastructure systems and practices to the extent practical with emphasis on trying to use or mimic natural processes to infiltrate, evapotranspirate (the return of water to the atmosphere either through evaporation or by plants), or reuse storm water or runoff on the site where it is generated. GSS' oversight also helps EMG clients achieve their Smart Growth Initiatives by helping communities grow in ways that expand economic opportunity while protecting human health and the environment. GSS' technical staff and engineers are highly credentialed professionals that help EMG reduce runoff quantity, protect water quality, and conserve water by developing compactly, preserving ecologically critical open space, and using green and sustainable infrastructure strategies.
Ms. Smith is our link to her organization and GSS' performance to-date has been outstanding. Green and Sustainable Services is a quality professional services provider, delivering their projects on time and on budget. GSS' assistance as EMG's Environmental Engineering and Sustainability Services Consultant has allowed our organization to expand and grow since our inception. Ms. Smith's eye for detail has helped us to implement policies and procedures that have made our organization more efficient and profitable.
From my perspective, GSS' performance demonstrates the company's mission of being committed to provide quality products / equipment, develop projects, programs, technology, public outreach and education campaigns that are environmentally responsible, resource efficient and promote good stewardship of the world's natural resources.
I am confident that Green and Sustainable Services' other clients would speak just as highly of GSS as I do. If you require any more information, please feel free to contact me at mmartin@emg-llc.net.
Sincerely yours,
Matt Martin
Senior Vice President
Environmental Management Group, LLC
1804 Manchester Way
Corinth, Texas 76210