GSS Wins 2014 Nunn-Perry Award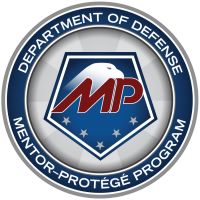 Green and Sustainable Services, LLC (GSS) is honored to receive the 2014 Nunn-Perry Award by the Department of Defense (DoD) Office of Small Business Programs in recognition of its outstanding achievement in the DoD Mentor-Protégé Program. This award is a significant accomplishment for both GSS (Protégé) of Ponder, Texas and NCH Chem-Aqua (Mentor) of Irving Texas. The award was presented to both companies for their successes as a DoD Mentor-Protégé team. The award honors teams that excel and achieve impressive results in return of investment for Protégé development, growth, and advancement.
On June 1st of 2013, Green and Sustainable Services (Protégé) and Chem-Aqua (Mentor) had our Mentor Protégé Agreement approved for participation in the Department of Defense (DoD) Mentor Protégé Program. The goal as stated in the DoD Mentor Protégé Agreement is for GSS to become a quality small business water treatment services provider and products / equipment supplier to the Department of Defense and other federal agencies.
Founded in 2008, and winner of the 2011 Impact Our World Award, 2013 North America Grand Prize for Excellence in Environmental Engineering and Science, Green & Sustainable Services (GSS), a woman and disadvantaged-owned, and historically underutilized small business firm, develops projects, programs, technology, public outreach and education campaigns that are environmentally responsible, resource efficient and promote good stewardship of the world's natural resources. GSS believes the world's natural resources are precious, and conservation of our natural resources helps sustain life.To ensure that the world has adequate natural resources to support our projected growth, GSS provides consulting and professional services, products and equipment to assist public and private organizations in identifying technical approaches, processes and solutions to help sustain the environment.
GSS' top four primary NAICS codes are 541620, 221310, 325998 and 811310. Green and Sustainable Services is an environmental sustainability firm that provides products, equipment, specialty chemicals and services for boiler water treatment, cooling water treatment, process water treatment, water treatment, wastewater treatment in the commercial, industrial, institutional, governmental, oil and gas and utility sectors.
Above all else, GSS is committed to supplying a cost effective program of products, equipment, and services that provides good results and a low total cost of operation. After all, a low chemical cost alone is no "deal" at all if problems occur that result in production losses, high utility costs, unexpected maintenance, or unsafe operating conditions.