GSS Wins TECH Fort Worth IMPACT Award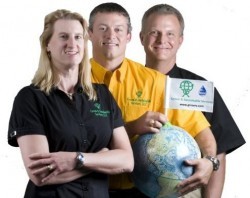 Charlotte acccepts the TECH Fort Worth IMPACT Award in 2011 for GSS. The award was presented at Texas Christian University. The Impact Our World Award recognizes small businesses in North Texas that are bringing innovative technologies to market that will help to make our world a better place.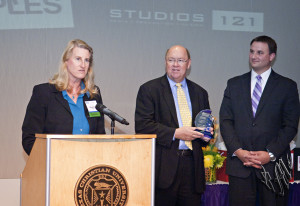 In 2011, three emerging companies based in North Texas, which the award committee felt will bring products and services to market that will make a difference, were selected for the third TECH Fort Worth Impact Awards. Small businesses in three categories receive this major Texas technology award every year. In 2011, the award winners, by category, were:
• Environmental — Green and Sustainable Services, LLC
• Community — Image Vision Labs
• Health — Vital Art and Science, Inc
TECH Fort Worth is a non-profit organization that has been helping entrepreneurs launch and grow emerging technology companies since 1998. We identify entrepreneurs and startup companies with technologies that have a high potential for success in the marketplace and mentor, coach, and relentlessly push them toward success.