The GSS Management Team
Charlotte Boehm Smith – M.B.A., M.S. / Green and Sustainable Services CEO


Charlotte has over twenty years of management and leadership experience. She possesses a senior executive management background in consulting, professional, and engineering services, and is involved in every aspect of GSS operations. In addition, Charlotte guides the overall direction of the firm. Charlotte understands that GSS' status as a Woman-Owned and Disadvantaged & Historically-Underutilized Small Business adds value to the company's involvement in major water treatment projects.
Thomas Smith – M.B.A., Ph.D., P.E. / GSS CTO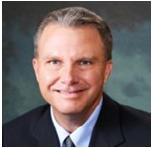 Mr. Smith has over twenty-five years of professional experience. He assists public and private organizations in the development of water treatment engineering, public outreach, technical approaches to sustainability, and educational campaigns related to GSS goals. Tom constantly seeks to improve the GSS mission to help conserve and improve our natural resources while helping GSS clients become better stewards of the environment through high-quality sustainability solutions.
Jeff R. Rogers – M.B.A., P.E. / GSS Regional Manager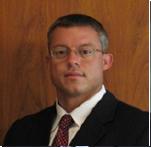 Mr. Rogers has over twelve years of utility design and coordination experience in Williamson, Travis, and Hays Counties in Texas. Jeff also possesses over five years of management experience within the natural gas industry, and another seven years experience in utility design and coordination. Jeff is a former direct supervisor of surveying and drafting personnel, and recently managed utility coordination efforts for Williamson County's Road Bond and Pass-Through Financing Programs.
Solmarie Adams – EIT / Project Manager & Engineering Associate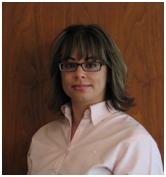 Mrs. Adams has over ten years of experience in utility coordination and wastewater system engineering. Solmarie has participated in electrical duct bank design, technician management, drainage system analysis, and transportation construction site inspection. Most recently, Mrs. Adams has helped to provide utility coordination and design for the Texas Department of Transportation, Williamson County, and the Capital Metro and Central Texas Regional Mobility Authority. She successfully managed the utility coordination efforts for Williamson County's Road Bond and Pass-Through Financing Programs.